Get Joyful Clinical Hypnotherapy & NLP Life Coaching is located in Delray Beach, Florida. I serve clients from Miami Beach to West Palm Beach, as well as other nearby communities. I am also available for online sessions via Skype.
Get Joyful Hypnotherapy & NLP Life Coaching
14712 Smokey Citrine St
Delray Beach, FL 33446
Tel: 631-745-7533
Call or text me!
Got a Question? I've Got Answers. Call or Email me!
Get Joyful Hypnotherapy & NLP Life Coaching
If you're committed to making a change, then I would be honored to guide you through the process. I would love to have the opportunity to learn more about you and help you achieve your goals!
Treating someone you care about to a Hypnosis Session is easy. Simply pay here and fill in the box above with a message for who it is for and your email address. You will then receive a Printable Gift Certificate you can present to your friend.
Susan Lawrence, CCH & #1 Best Selling Author is a proud member supporting: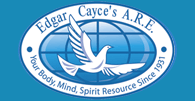 Disclaimer: *Please note that results may vary person to person. Some therapies take longer than others.